Presenting Zeta Series compression fittings by Elysee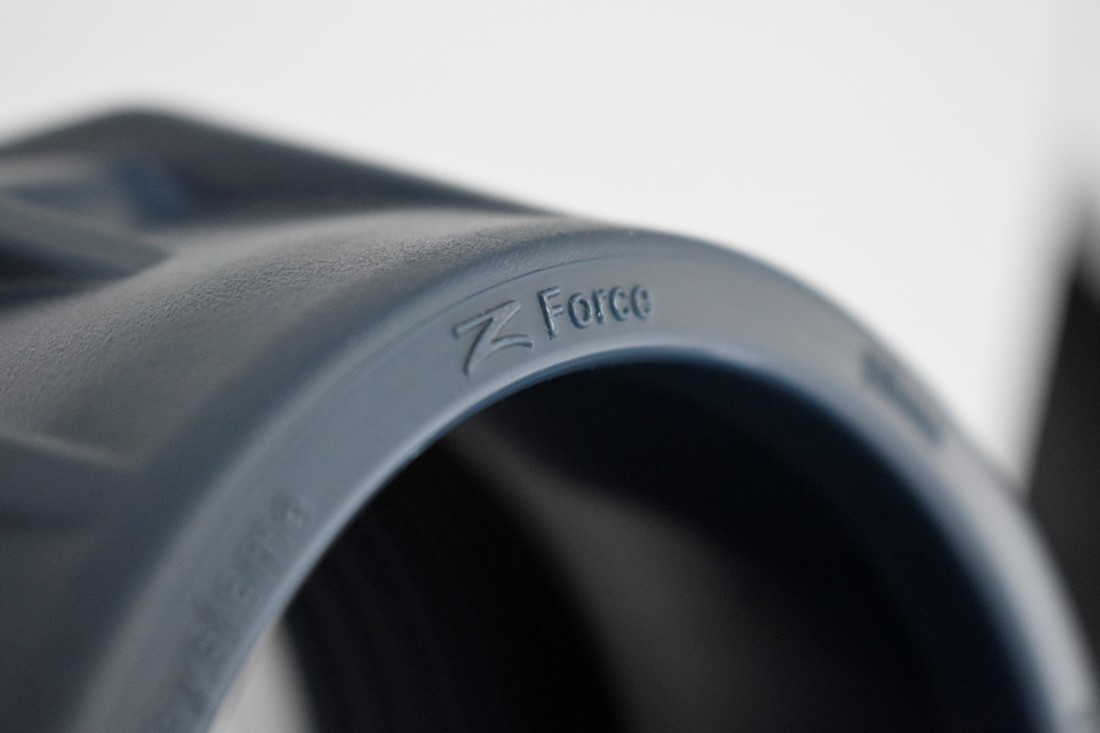 Compression fittings form the optimum solution for connecting metal or hard plastic tubing due to the fact that they can withstand great pressure, high temperatures, and are compatible with various different -even aggressive- fluids. They have a diverse usage and can be found in several facilities, such as gas lines, in refineries, and within residential plumbing systems. This article aims to provide readers with important information on the Zeta Series, which can be used in cold water services.
The series comes in 3 categories of products: 1) High Tolerance (20mm-32mm), 2) Leap Seal (40mm-63mm), and 3) Zero force (75mm-110mm).
Why choose Zeta Series Compression Fittings
Importantly, Elysee's basic range of compression fittings, including its Zeta Series, has been tested and certified by leading international bodies such as DVGW, KIWA, and WRAS. The company's fittings can safely join high and low-density polyethylene pipes with various external diameters, conforming to notable certifications like EN12201, BS1972 (for high tolerance), and ISO17885. Hence, the same fitting can be installed on pipes as defined by several standards, including the aforementioned. Elysee always ensures that its products and fittings fully comply with international hygiene and sanitary requirements, including the ones specified by BS6920. Due to this, its compression fittings constitute the ideal solution for conveying potable water and other fluids which are meant for human consumption.
What is also noteworthy is that Elysee's Zeta Series Compression Fittings, because of the thermoplastic materials used for their manufacturing, have great impact properties and can be used for transporting fluids, gaseous fuels, compressed air, chemicals solutions, and abrasive slurries under high pressure. Also, the fittings are able to withstand normal conditions, such as the ones found in urban, mining, industrial, rural water, and wastewater systems. What is more, Elysee's Zeta compression fittings can be used on exposed systems without requiring any additional protection because of the ultra-violet radiation which endorses them with excellent weather properties. Overall, your purchases' quality is undoubtedly of the highest standards.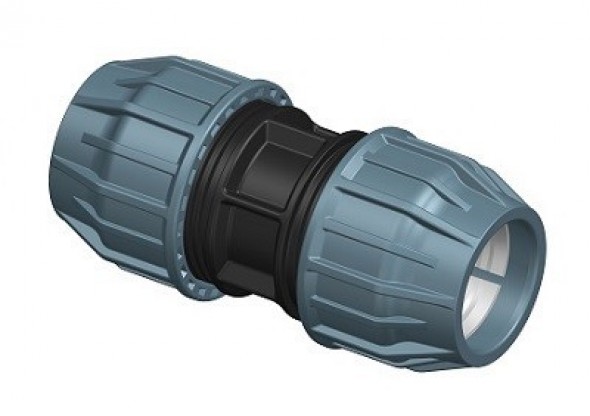 Along with their lightweight, ergonomic, modern, and easy-fit design, the Zeta Series -Range fittings aim to decrease alterations as much as possible while they do not require force for the pipe's installation. This is due to a number of factors that were taken into consideration for the fittings' design and unique shape. Specifically, the body of these products is made of top quality and certified raw materials in order to offer long-term and high impact resistance. At the same time, Elysee's Zeta Series fittings have a rubber seal made by EPDM70 that allows them to withstand high service temperature, excellent compression set and tear, ensuring in this way an extensive lifespan. Simultaneously, the seal keeps the fitting system and the inserted pipe well connected for the most effective leak tightness. The split ring, made of high-performance polyacetal material, has optimum stiffness and hardness for withstanding high-end load resistance, enabling it to join all types of polyethylene pipes. Finally, the split ring and the nut make sure that the pipe cannot be pulled out, even when maximum force is applied, guaranteeing a proven leak-free secured system.
Elysee is a leading sustainable world supplier in piping systems that offers its customers a wide selection of the most reliable and trustworthy products. Notably, all your purchases are of the highest quality and, simultaneously, they are easy-to-install, eco-friendly, and corrosion-free. This is proven by the fact that the company produces patented and award-winning products and hardware that are designed, developed, and manufactured in Elysée's in-house R&D facility.
Elysee vows to provide a great experience to all existing and potential customers. For targeted advice on the most reliable, world-class piping systems and hardware, contact Elysee's technical office team that will immediately answer all your questions in order to satisfy your needs and requirements.
Contact us