Elysee's Hydraulic Fittings Collection
Elysee is a leading manufacturer and supplier of piping systems that also aspires to become a leading green company. Currently, Elysee offers products and systems of the highest standards and ease of use to various sectors such as agriculture, landscape, building and infrastructure. The company's Hydraulic Fittings Collection, which comprises threaded plastic accessories with both male and female type thread, is a top-quality range that offers a number of benefits.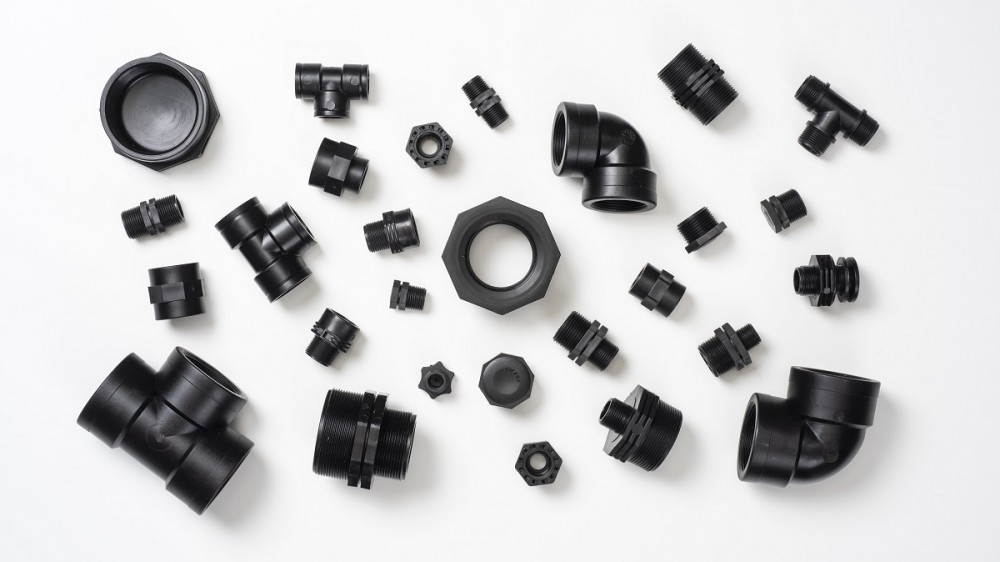 The Hydraulic Fittings have great properties that render them trustworthy and reliable products. Specifically, the body of the fittings is made from black high-performance polypropylene copolymer PP-B while stainless steel is used for the reinforcing ring.
These materials enhance them with excellent long-term pressure, high impact resistance, as well as great chemical resistance when compared to other plastic materials. Due to their material, these products also guarantee great weathering properties that offer complete protection against degradation due to ultra-violet radiation. At the same time, they are perfectly safe to be used in potable water supply systems.
These fittings are suitable for working pressures up to 10 bar and 20oC for sizes up to 2" and 6 bar and 20oC for sizes 2 ½" up to 4". Like all Elysee's products, the Hydraulic Fittings collection complies with the requirements of important and respected international standards, specifically BS 21 and ISO 7, while they are manufactured in accordance with the company's CYS EN ISO 9001:2015. It is important to note that the fittings provide precision BSP tapered threads that maximize sealing performance for ensuring leak tightness, thus optimum performance and durability. Notably, this comprehensive range includes plugs, bushes, nipples, sockets, tees, elbows, male/female reducers, and reducing nipples and sockets.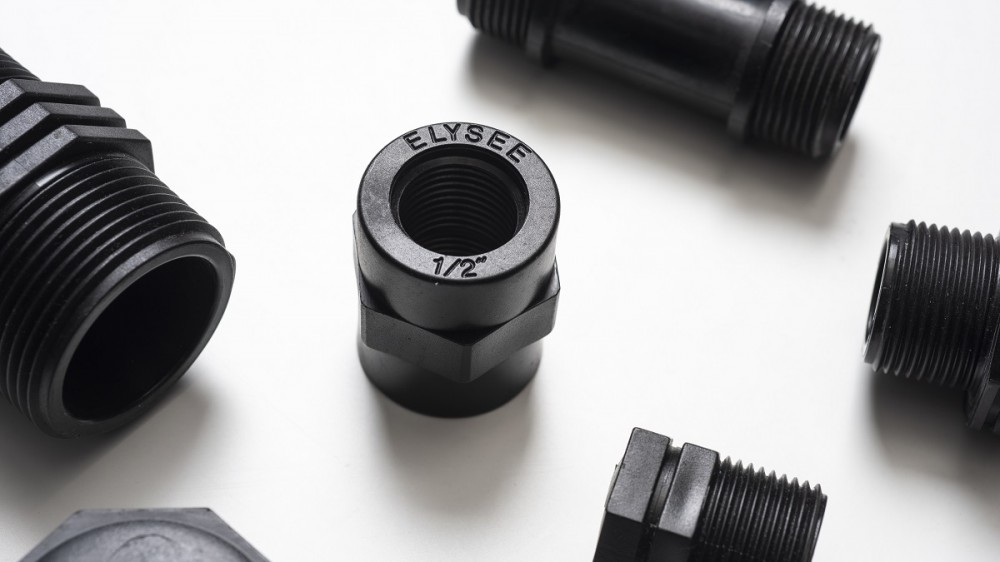 Elysee's vision is to offer its customers a wide selection of the most reliable, high-quality, trustworthy products which, at the same time, are innovative, eco-friendly, easy to install, and corrosion-free. Simultaneously, Elysee strives to offer competitive prices without, however, compromising the quality of its products and systems. For this reason, our patented and award-winning products and hardware are designed, developed, and manufactured in Elysée's in-house R&D facility while they undergo several thorough tests.
For finding out more, you can visit the company's website and check any products or systems you are interested in. Alternatively, for more information on any matter or for discussing potential cooperation and partnership with us, you can contact Elysee's friendly and knowledgeable team in contact us section who will promptly answer all your questions and meet your every requirement.
Contact us