Omicron Series: Important things to know about our top-class compression fittings (Push-fit)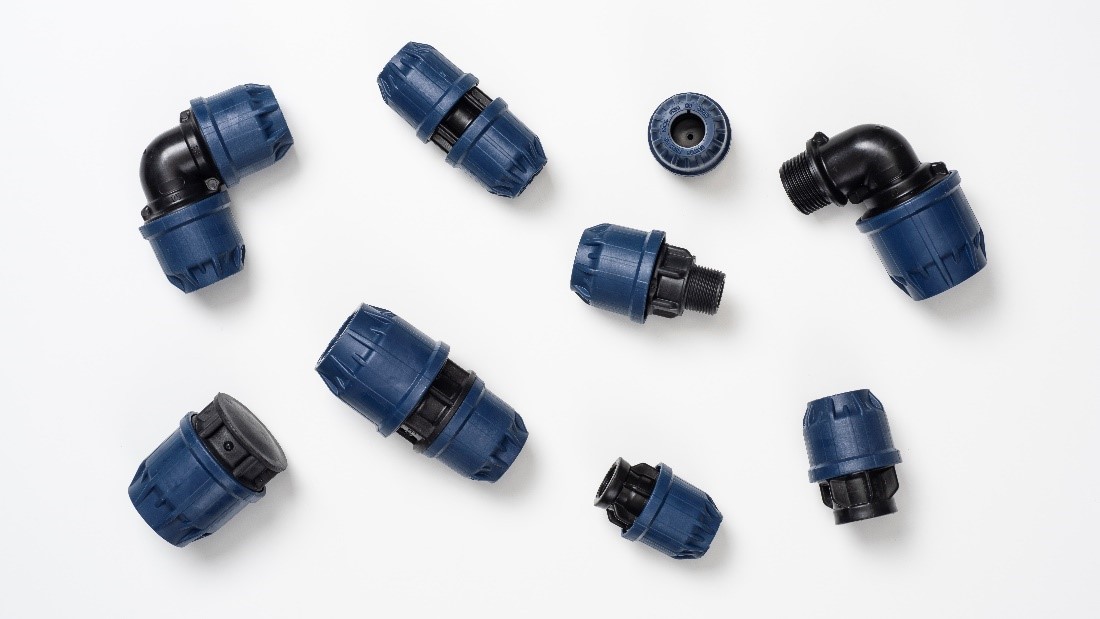 This article aims to provide readers with important information on the Omicron Series (Push-Fit), from Elysee's comprehensive range of top-class mechanical compression fittings. 
They are ideal for connecting metal or hard plastic tubing since they can withstand great pressure, high temperatures, and handle various different fluids. They can be used in several facilities, including gas lines in refineries and within a home's plumbing system. 
One of their most important features is that they are ideal for the conveyance of fluids, gaseous fuels, compressed air, chemical solutions, and slurries. At the same time, they can be used for the transference of potable water and fluids which are perfectly safe for human consumption.
Elysee's Push-Fit series provides a wide range of innovative compression fittings, for sizes 20mm 25mm, and 32 mm, which can be easily installed with an easy push in order to connect to metrical Polyethylene pipes.
Notably, Elysee's complete range of these fittings has been tested and approved by all leading local and international certification bodies, such as DVGW, KIWA, WRAS, and BV. What's more, they have acquired trusted product certifications, including ISO 17885, EN 12201, for their high standards and top quality materials. Elysee, by constantly testing its products, ensures that all health and safety features fully conform to important hygiene and sanitary requirements as provided by leading bodies, for example, BS69020, KTW, and AUS/NZ 4020.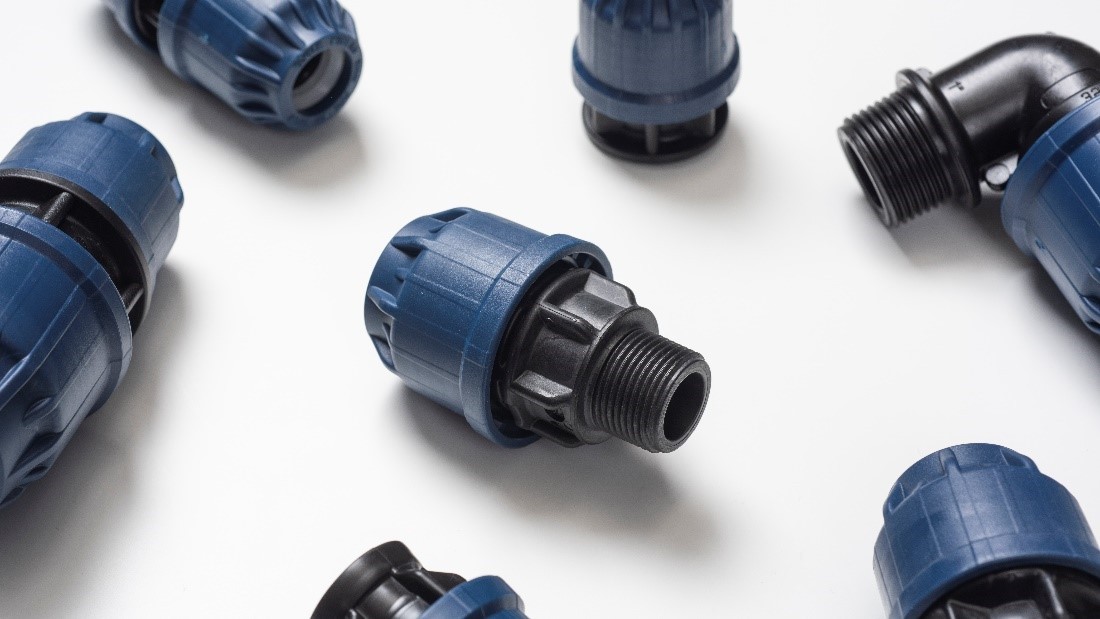 Elysee not only offers a diverse variety of products but also of top-class quality with an ergonomic, unbreakable, and corrosion resistant design. Furthermore, due to their lightweight and easy-fit structure, they are the most appropriate solution for emergency situations and limited space applications. Combined with their high chemical and impact resistance, the Omicron Push-Fit series guarantees an extensive lifespan before requiring replacement or major repair, if however, the products are maintained properly and are used under normal operating conditions. However, it is very easy to keep them safe as they have excellent impact and weathering properties.
Notably, the body of the compression fittings is shaped in several dimensions and configurations so that that the requirements and arrangements of the fluid's direction are effectively met. Crucially, the fittings are fully protected against degradation, due to UV radiation. Also, they are suitable for working pressures and can withstand really high pressures of up to 16 bar at 20°C. Specifically, the fitting's O-Ring is made of Nitrile rubber that keeps the fitting system and the inserted pipe well connected for the most effective leak tightness against low pressure and under bending while withstanding high service temperature, excellent compression set, and tear.  In other words, these products are enhanced with a proven leak-free system that provides them with outstanding sealing abilities.
Elysee is a leading sustainable world supplier in piping systems that offers a large selection of the most reliable products and of the highest quality. All Elysee's products are not only easy-to-install but also eco-friendly and corrosion-free. What is also important to note is that all hardware is designed, developed, and manufactured in Elysée's in-house R&D facility, which is precisely why the company can provide its customers with patented and award-winning products.
Elysee vows to provide a great experience to all customers. For more tips and targeted advice on the most reliable, world-class piping systems and hardware, please contact Elysee's technical office team that will fulfill your every need.
Contact us