Lambda Series: Things to know about our top-class compression fittings
Compression fittings are ideal for connecting metal or hard plastic tubing since they can withstand great pressure, high temperatures, and handle various different fluids. They can be used in several facilities, including gas lines in refineries and within a home's plumbing system This article aims to provide readers with important information on the Lambda Series PN10 (Metric PN10 bar), from Elysee's comprehensive range of top-class mechanical compression fittings.  The Lambda Series PN10 offers a complete range of fittings which are available in a full range of sizes, from 20mm up to 63mm.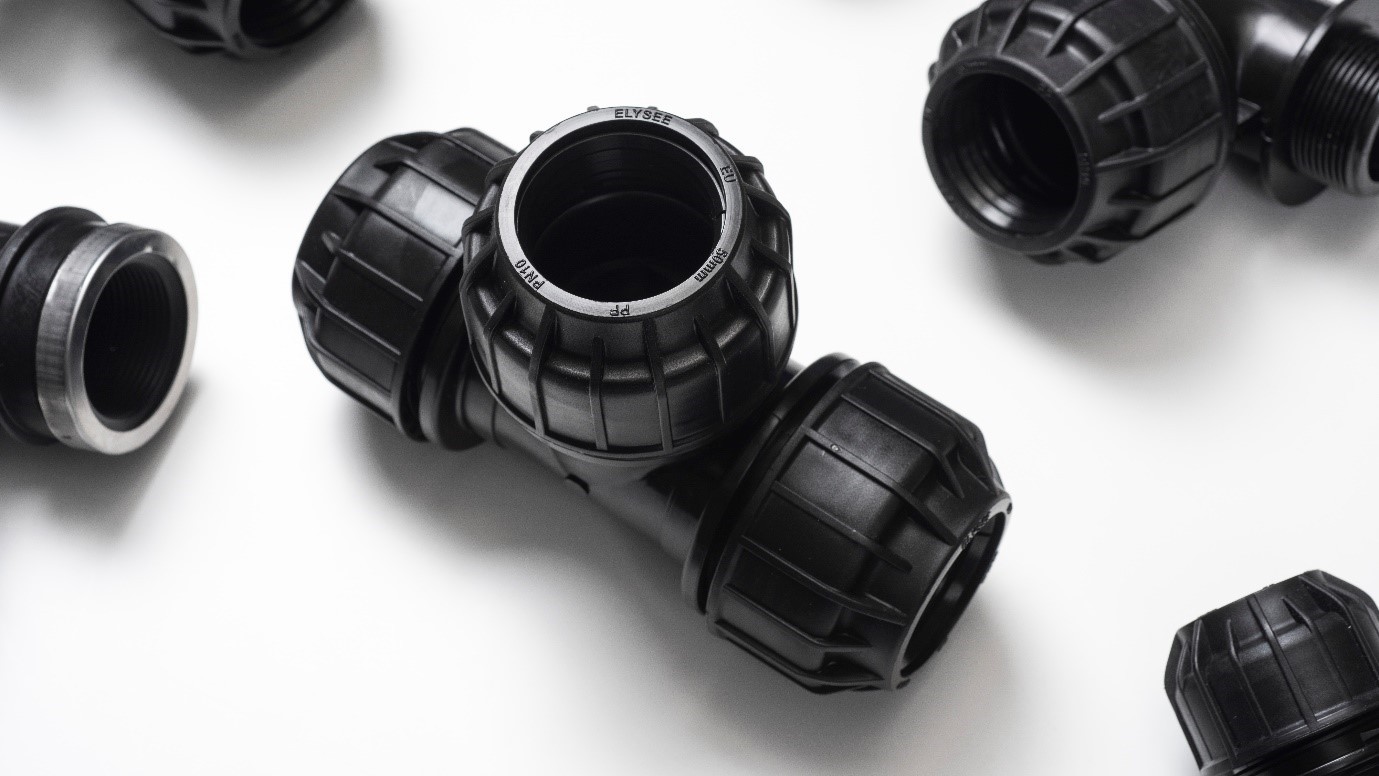 Notably, the fittings are specifically designed to easily convey a variety of fluids, gaseous fuels, compressed air while they are particularly resistant to high chemical solutions and abrasive slurries. What is also important to note is that, because of ultra-violet radiation, they offer excellent weather properties and can be used on exposed systems without risking degradation.
Furthermore, due to the fact that these products comply with both national and international health and safety standards, they are ideal for the safe transfer of potable water and fluids, which are even intended for human consumption. The quality of the compression fittings is guaranteed through the use of top quality and certified raw materials that render them unbreakable and, also, resistant to corrosion, thus, able to be used in several situations and for limited space applications. Elysee is dedicated to providing high-quality products, hence, everything is regularly inspected, tested, and approved by the main international testing institutes and certification bodies, such as CCC and IQNet. Due to this, every single product you buy is meant for extended use and has an extensive lifespan.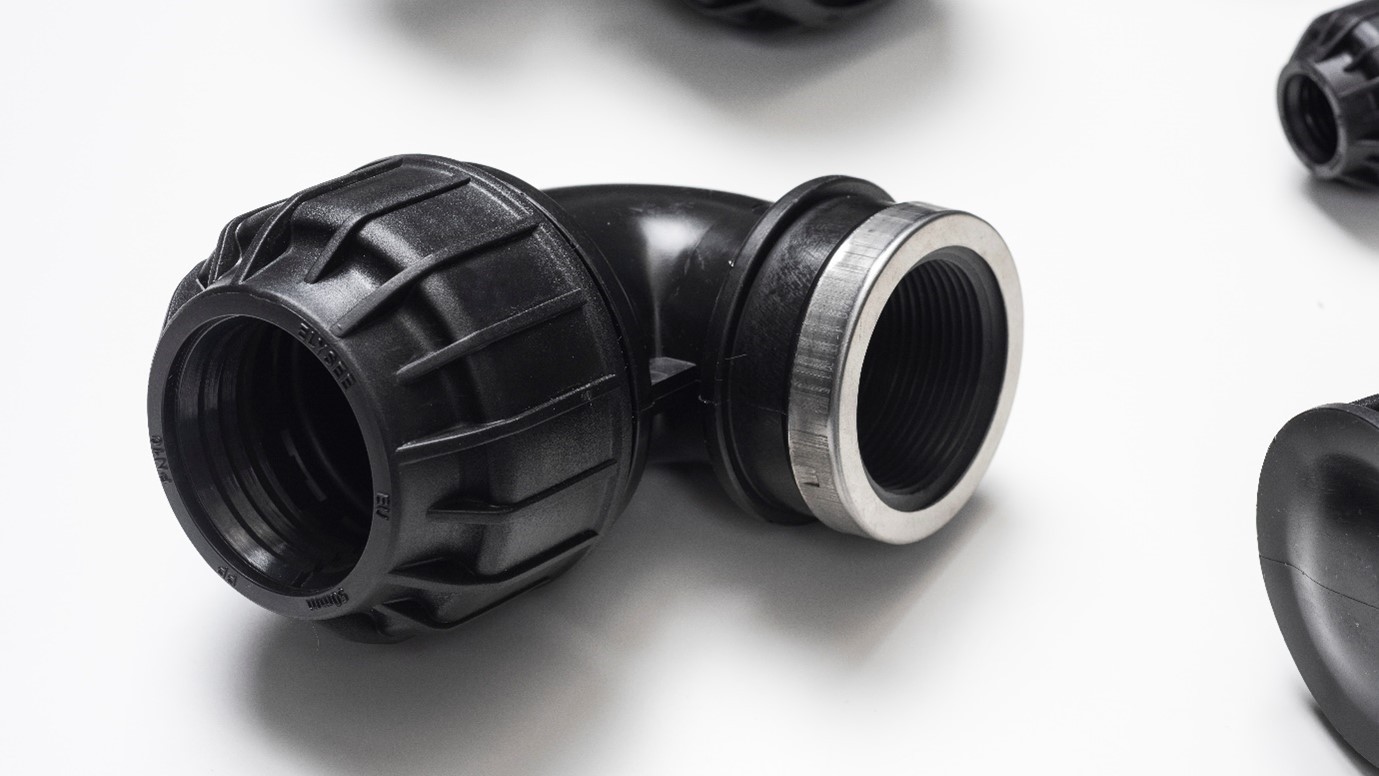 What marks this particular line as particularly useful is its ability to securely withstand longer high pressure, ensured by the internal pressure test of the fittings fixed with PE-pipes. Notably, the body of the fitting system can be shaped in various dimensions and configurations for adapting easily to the fluid's directions. At the same time, Elysee's Lambda Series fittings have an O-Ring made of Nitrile rubber that keeps the fitting system and the inserted pipe well connected for the most effective leak tightness against low pressure and under bending while withstanding high service temperature, excellent compression set, and tear.  In other words, these products are enhanced with a proven leak-free system that provides them with outstanding sealing abilities. Along with their lightweight, ergonomic and easy-fit design, and the fact that they are made by high-performance polypropylene copolymer PP-B, they constitute a product you can definitely rely on.
Elysee is a leading sustainable world supplier in piping systems that offers a wide selection of the most reliable products and of the highest quality that are easy-to-install, eco-friendly, and corrosion-free. Notably, the company offers to its customers patented and award-winning products since all hardware is designed, developed, and manufactured in Elysée's in-house R&D facility.
Elysee vows to provide a great experience to all customers. For more tips and targeted advice on the most reliable, world-class piping systems and hardware, feel free to contact Elysee's technical office team that will satisfy your needs and answer your queries promptly and effectively.
Contact us