Irrigation In-Line Filters for Maximum Efficiency
Elysee's motivating force has always been business-driven innovation and continuous improvement.  Due to this, all products are developed in the company's in-house R&D department, whose main task is to maximize durability, usability, and ease of installation for achieving the greatest water management. For protecting your drip irrigation systems, in both residential and commercial installations, you need to select the appropriate filter. Fortunately, Elysee has got you covered with two types of irrigation filters that will enable you to attain maximum efficiency: disc and screen.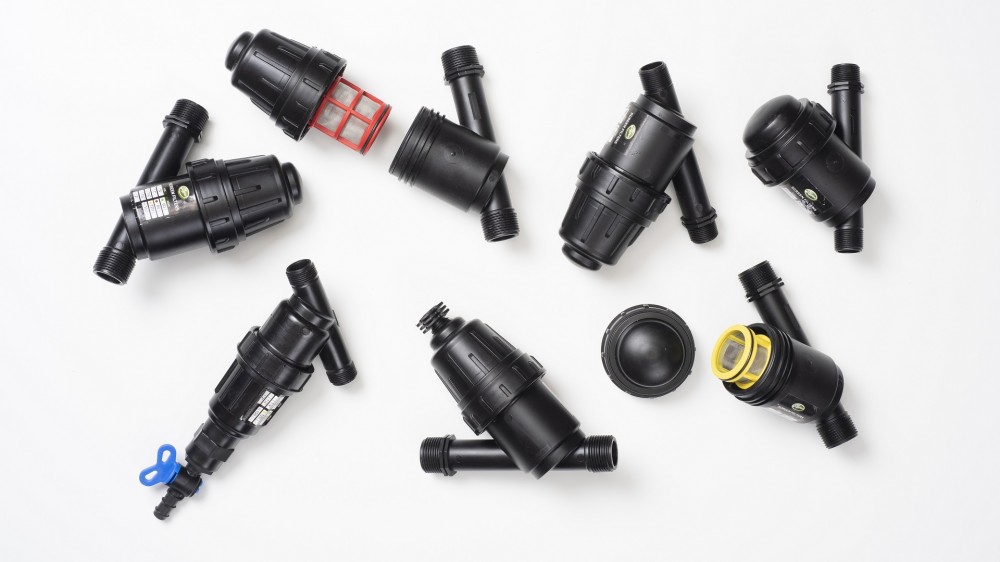 Elysee prides in their extensive filter collections that are the result of extensive and thorough research from their in-house R&D Department. In general, the company's filters come in three categories: screen, disc and metal filters. However, in this article, we will be focusing on 2 solutions: screen and disc filters. Elysee's screen filters, come in different sizes and diameters (ø) and with different properties (standard, with mini valve, and with plug). On the other hand, the disc filter series consists of 2 standard versions and one vertical with diameter options from Ø ¾" to 3".
On the one side, Elysee's In-Line Screen Filters form an optimal choice. The flow direction of the In-Line Screen Filters is from inside the screen to the outside so that most impure suspended solids accumulate at the lower end of the filter. The lid can then be easily unscrewed and removed from the main body, as well as the INOX-made screen from the housing, in order to be manually rinsed. What is also useful is that the screen elements are specifically designed for separating inorganic particles, ensuring in this way a very low head loss. For safeguarding the sealing inside the filter housing, the filters include two O-rings that are incorporated in the cylinder. At the same time, the different filtration degrees are color-coded for more convenience. Notably, the filters can withstand a maximum pressure of 8 bar at 20 °C, with a nominal flow rate of 5 m3/ h or 10 m3/ h, according to the filter of your choice.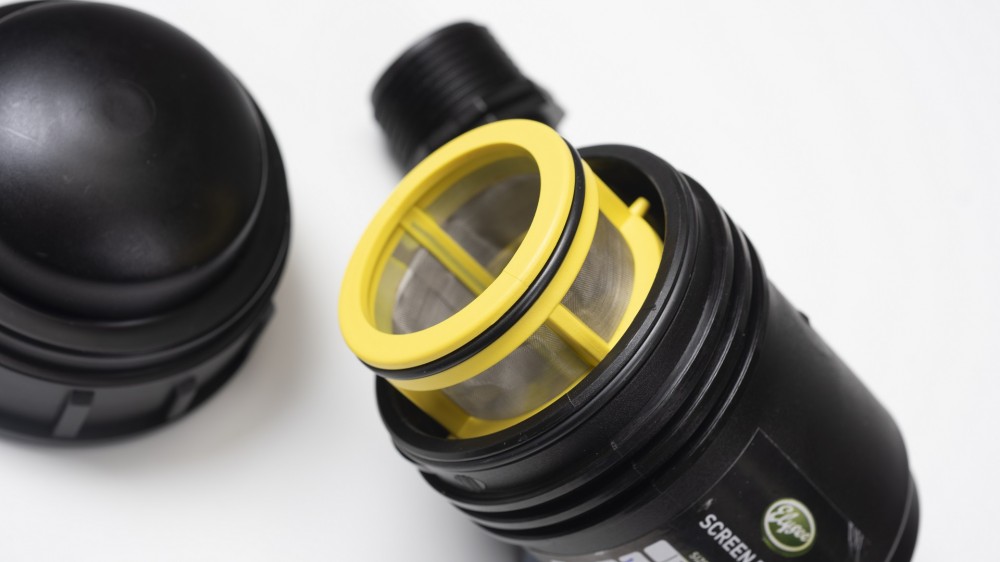 Likewise, the In-Line Disc Filters constitute a high-quality product with great protective qualities. These filters are arranged for flow that passes from the outside of the cartridge inwards, in order to accumulate suspended solids on the outside surface of the discs' cartridge. Similarly, to the Screen Filters, it is very easy to remove and manually clean the cartridge, simply by unscrewing the lid from the main body. What is more, the Polypropylene discs are specially designed for separating inorganic particles, in order to guarantee the lowest possible amount of energy lost from the resistance to flow.
The company's In-Line Screen and Disc Filters constitute the ideal solution for agriculture and gardening installations, in order to protect emitting devices and pipes, such as driplines, sprinklers, micro-sprinklers, and emitters. Due to their material, which is glass-reinforced propylene, they have great resistance to time, sunlight and chemicals, rendering them suitable for removing many types of contaminants, including sand and organic particles. Notably, all Elysee's products are suitable for potable water supply systems, while approved raw materials that go through laboratory tests, such as KTW and BS 6920, are used for their manufacturing.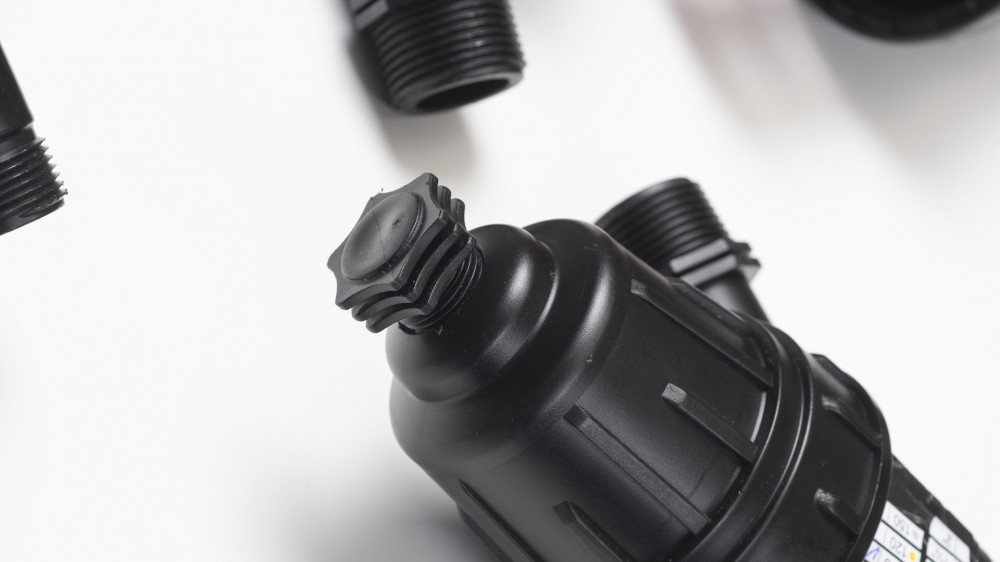 Polypropylene is a very popular material with many applications in the injection molding industry, including the agricultural sector. This is because of a number of benefits that come with its use. Foremost, it is a cost-effective material that is very resistant to both water and various chemicals. Furthermore, it possesses high flexural strength because of its semi-crystalline nature and has good impact strength and resistance.  These factors contribute to its popularity as they guarantee durable and reliable products that are easily repaired from damage. What is also important for companies that care about the environment and promote green thinking is that it can be recycled, rendering it an environmentally friendly material that can be reused.
When you buy from Elysee, you don't have to worry about the high standards of your products since this is of paramount importance for the company. To achieve the best quality, the company performs several test fittings in their well-equipped testing room, run by their in-house R&D department that is comprised of qualified and trusted staff. To this end, the company is devoted to providing its customers with reliable, patented, and award-winning products so as to cover their every need with regard to the management of water.
For more information, feel free to contact Elysee's experienced team that can offer more tips and targeted advice on the most reliable, world-class piping systems and hardware here
Alternatively, you can browse through our variety of products and check their specifications in the products section 
Contact us