Introducing 2 products from the special fittings collection
If you are looking for the most effective way to connect polyethylene pipes to various kinds of plumbing materials, Elysee has developed two products of the highest quality, designed to seal pipes of various kinds of materials and diameters. These are the Universal Adaptor and the Global Transition Coupling, which are both available in various sizes to suit your different needs.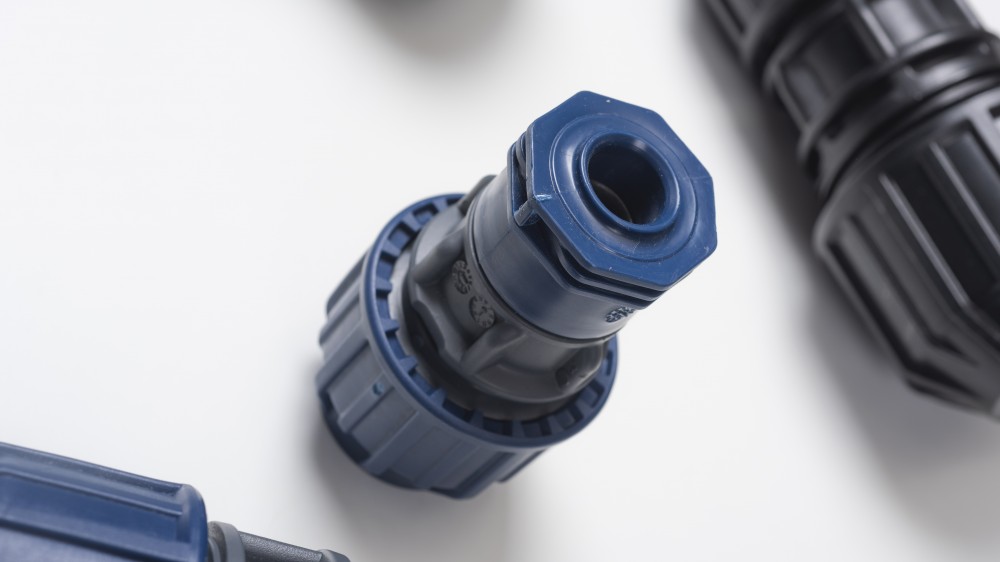 The Universal Adaptor has been tested and approved by leading certification bodies, such as DVGW, KIWA, WRAS, and BV, while the entire range of our mechanical compression fittings are certified with internationally renowned standards, like for example, ISO 14236, EN 12201, and DIN 8076. Furthermore, this product complies with various dimensional requirements and characteristics of important standards, including ISO 14236 and EN 1092. At the same time, all fittings fully comply with hygiene and sanitary requirements, as specified by international standards, such as BS6920, KTW, and AUS/NZ 4020. Importantly, these fittings can be used with working pressure up to 6 bars at 20oC. Due to the materials used for their manufacturing, the universal adaptor fittings can be utilized on exposed systems without requiring extra protection, as they have excellent impact and weathering properties, enhanced with ultraviolet radiation that offers complete protection against degradation.  Notably, this product is ideal for connecting polyethylene pipes to copper pipes while it is available in various sizes: Ø 20 x 15, Ø 25 x 15, Ø 25 x 22, Ø 32 x 22, and Ø 32 x 28.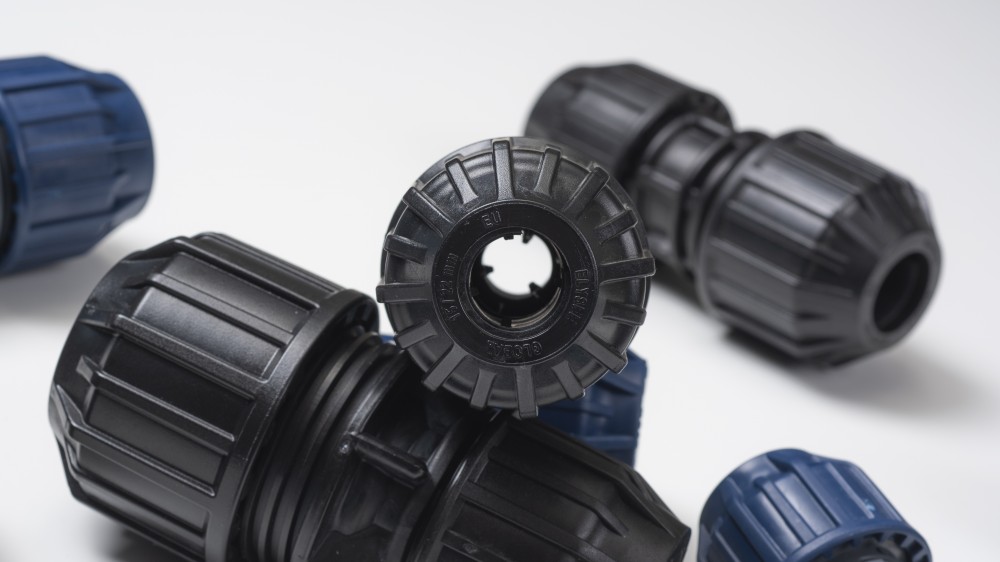 The Global Transition Coupling fitting is another top-quality product that the company offers to its customers. As part of Elysee's quality management system, that is, ISO 9001:2008 - approved by CCC and IQNet, the company's fittings have received respectable and prestigious certifications of all related standards, including ISO 17885, EN 12201, DIN 8076, and AS/NZ 4129. Simultaneously, as we follow international hygiene sanitary requirements, the fittings fully conform with the same standards as the universal adaptor fittings. Importantly, the global transition coupling fittings can safely transport abrasive slurries while withstanding normal conditions such as the ones encountered in urban, mining, industrial, rural and waste water systems, while their maximum working pressure is 10 bars at 20oC. Notably, with this product, you can connect polyethylene pipes to pipes of various diameters and different metal and plastic materials, which are copper, galvanized iron, lead, PVC, stainless steel, and it is available in different sizes: Ø 15-22 x 20, Ø 15-22 x 25, Ø20-27 x 25, Ø 20-27 x 32, Ø 27x34 x 25, and Ø 27-34 x 32.

We guarantee that meticulous testing is done on both types of fittings that are described above, such as that of the raw material (MRS value), the melt mass flow rate (MFR), and the internal pressure of the fitting's body, and of the fitting fixed with PE-pipes. What's more, a pull-out test of the fittings connected with PE pipes is performed. We find it of vital importance to ensure leak tightness against low pressure and bending so we perform all necessary checks. Finally, due to the fact that hygiene is one of our prime concerns, we conduct careful testing of the fitting's body and sealing ring.
Elysee is committed to offering to its customers a wide selection of the most reliable, high quality, and trustworthy products that are eco-friendly, easy to install, and corrosion-free. For this reason, our patented and award-winning products and hardware are designed, developed, and manufactured in Elysée's in-house R&D facility. For more information or advice on the company's products, you can contact Elysee's technical office team at here.
Contact us