7 things to know about PP and PVC Ball Valves
PP and PVC Ball Valves are durable, cost-effective, and used for a wide variety of applications, such as to regulate, control, direct, and modulate the flow and pressure of fluids. ​This article aims to provide readers with important information on two types of ball valves: PP and PVC.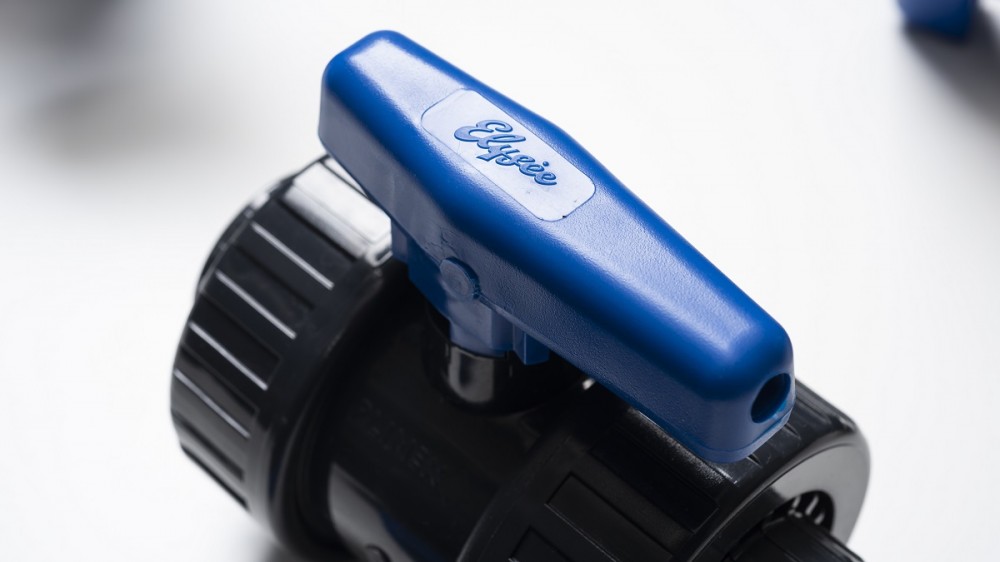 PVC ball valves offer plenty of benefits, for both residential and commercial uses.  First of all, they guarantee an excellent water flow, hence, they are perfect for being used in various different water applications, such as in potable water, irrigation, water treatment and wastewater, landscaping, pool, pond, etc. What is also important is that they are cost-effective, making them accessible to anyone.  PVC ball valves have an excellent resistance function and can handle working pressures up to 16 bars at 20C, unlike PP ball valves which are suitable for working pressures up to 10 bars. Furthermore, their ergonomic designed surface, lightweight yet rugged, and rust-proof material, along with the removable handle ensures an easy installation, handling, and gripping. Notably, as all Elysee's products, they conform to international hygiene and sanitary requirements, such as the British Standards criteria, meaning that they guarantee long-term quality assurance.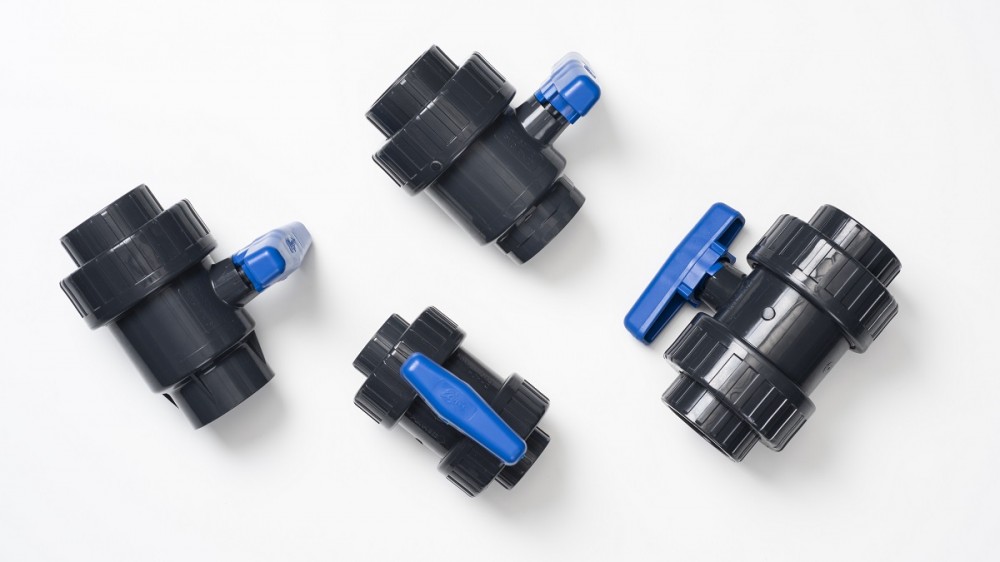 Likewise, PP ball valves, due to their high-quality polypropylene material, have a great performance and cover most flow control needs, often with many years of operation. At the same time, this material is considered as more environmentally friendly than other materials used for such purposes. If you choose a PP ball valve, an excellent water flow with minimal pressure drop is ensured and, of course, high durability. Needless to say, these are of superior quality, with certified injection-molded plastic bodies and components, according to EN 12201-3 and ISO 17885 standards. Similar to PVC ball valves, they also have various different industrial, agricultural, and domestic applications.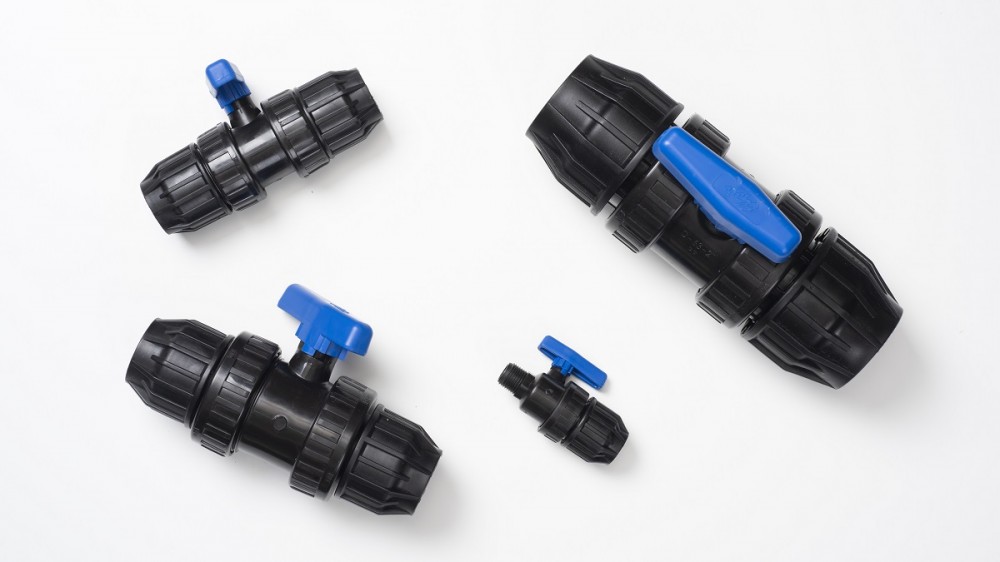 All of Elysee's PP and PVC ball valves, made of durable material against degradation, are able to withstand most weather conditions and can be exposed to sunlight, due to ultra-violet radiation. Simultaneously, they have great chemical resistance to most solutions, such as those of acids, alkalis, and salts, therefore, they require no further protection. Moreover, for the right process application, valve actuation allows full traceability. Finally, due to the strong, versatile, durable, and robust construction, they are suitable for both interior and exterior usage, promising many years of reliable and consistent operation with little maintenance.
Elysee has an excellent quality system, approved by CCC and IQNet. Because all hardware, which is patented and award-winning, is designed, developed, and manufactured by Elysee's in-house R&D team, you won't have to worry the least about the quality and durability of your purchases.
For learning more about Elysee ball valves and other products, feel free to contact our experienced team and friendly and knowledgeable staff to give you tailored solutions and targeted advice on the most reliable, world-class piping systems and hardware. Elysee prioritizes making innovative solutions that meet every customer's individual needs in order to make their lives easier.
Contact us